Supported by
Laerdal Global Health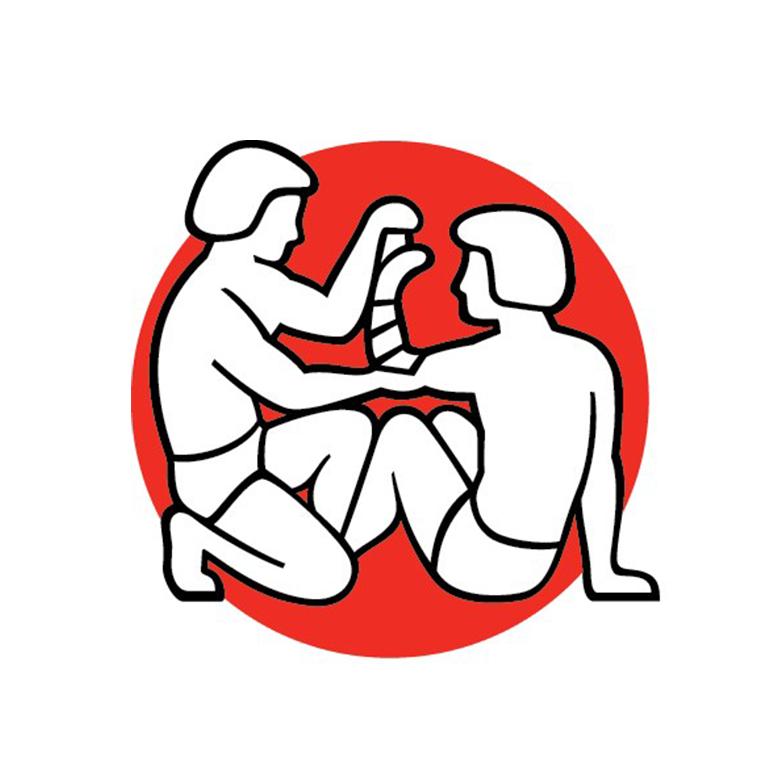 🎥 Impact Stories: Seedballs
The throw-and-grow strategy reviving Africa's forests and pastures
No, these aren't animal droppings. These little round gems, known as Seedballs, are helping to reforest Africa.
Seedballs were one of our most memorable finalists of Index Award 2019; since then, they've made waves all over the world. From international features on virtually every major news network, from CNN to the World Economic Forum, to inspiring new Seedball chapters to open-up across Africa and Asia.
As you might have guessed, Seedballs are tree and grass seeds covered in a protective coating to improve the chances of germination. As 'naked' seeds are often destroyed or eaten by insects, rodents or birds, the layer — made up of charcoal waste and organic binders — disguises the seed within and over time, with exposure to the elements, breaks down to leave behind a tiny sprout and a rich nutrient.
Established in 2016, Seedballs Kenya was founded by Teddy Kinyanjui and Elson Carsten. Kinyanjui's business Cookswell Jikos, which produces energy-saving charcoal and wood fueled stoves, had a traditional tree planting programme but wanted to scale up planting significantly to offset their carbon footprint.
"It's one thing to plant two or three trees in your backyard verses 25,000," explained Kinyanjui. "I'd started noticing on the side of the highways a lot of natural regrowth of the same type of indigenous acacia trees that we'd been planting. I thought: 'Wait a minute; these trees are growing like weeds on the side of the road, and here I am forcing them to grow.'"
After months of research, Kinyanjui realised the seeds needed some kind of protection. He then contacted his friend Carsten, behind partner company Chardust Limited, and asked him to design a way to cover these seeds with charcoal waste. Then, Seedballs Kenya was born! And today, they now produce up to a tonne of Seedballs a day.
"It's a lovely kind of closed-loop cycle; using this waste to go back and regrow some of those lost forests in the hard to reach dry land, often overlooked areas for most tree planting projects," explains Kinyanjui.
But the most brilliant aspect of the initiative is the distribution strategy, designed to piggyback on existing logistics, from planes going on landscape patrols to school children going on field trips. And at around a cent per Seedball, it means almost anyone can to do their part to help reforest Kenya.
"People from all walks of life are looking for more cost-effective tree planting solutions."
"You have people throwing 100,000 seeds out of a helicopter, others designing a way for a camel to drop seeds on their journeys, to Hindu temples going on their planting routes," he explains. "It's interesting to see very different ends of the tree growing movement come together to address these cross-cutting environmental issues. People from all walks of life are looking for more cost-effective tree planting solutions."
To date, more than 13 million Seedballs have been distributed across Eastern Africa. Seeballs chapters have also opened up in the Ivory Coast, Zambia, Malawi, Zimbabwe and India.
"One of the coolest things I've probably ever done was going with a good friend of mine from the Mara Elephant Project on one of their illegal poaching patrols," shares Kinyanjui. "Being able to go with him flying down some of these valleys and disperse thousands of Seedballs."
"It's very bittersweet because you're going in this helicopter with the doors open as you throw seeds out but when you look at the forest destruction, you realise the reason you're there is not such a happy one. But at least you're building onto something and are, hopefully, able to help make a small difference in the future."
"Being able to get one or two of those mother trees back into certain ecosystems, that's really key."
Now, four years on, the results of the seeds sewn are beginning to bloom. According to Seedballs, they've gathered data showing that trees planted on private land, which receive farming care, have a survival rate as high as 60-70 per cent. And even when dispersed in the wild, the seeds still have a five to 10 per cent chance of survival.
"Knowing that even at a minimum of five per cent of all of those seeds distributed have become trees, that's a huge step," he says. "In a lot of the places where we're trying to regrow the biodiversity, there are several species like the Acacia Tortilis, a very hard quality wood, that are overexploited for charcoal production."
"Being able to get one or two of those mother trees back into certain ecosystems, that's really key for having one to produce more seeds 10, 20 to 30 years down the line."
If you'd like to join the mission and do your part, you can donate to Seedballs to help offset your business or family's carbon footprint.
-
The Impact Story series features past Index Award alumni journeys and is proudly supported by Laerdal Global Health, winners of Index Award 2013 for The Natalie Collection.